The winners of the Annual Award of Best IT Managers are known!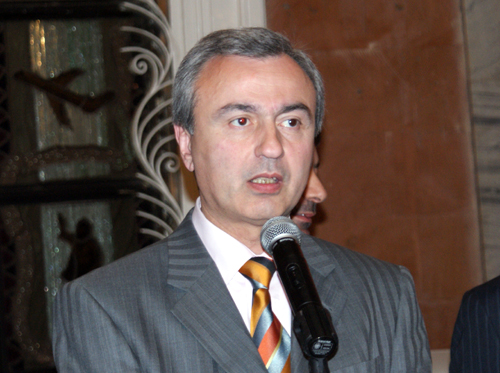 Each year the Government of the Republic of Armenia announces a contest among IT companies in Armenia to identify top 3 managers of IT companies who will pass the management courses in different universities abroad.
Chairman of the commission, Executive Director of "Synopsis Armenia" Hovik Musaelyan announced the winners of the Annual Award of Best IT Managers 2011 on 17 June.
This is another victory for our team as the Director of developWay CJSC Davit Kocharyan is among the winners!

Top 3 managers are:
Arsen Gevorgyan – SFL LLC, Executive Director,
Zhirayr Terzyan –AdBook LLC, Director,
Davit Kocharyan – developWay CJSC, Executive Director.
The winners will take courses at the Stanford Executive Institute, Stanford University, in August 2011. The initiator of the Award is Synopsys Inc., sponsor is VivaCell-MTS CJSC. "VivaCell-MTS" will allocate AMD 19mln to finance the education of three managers.