Seismic - Intensity Display System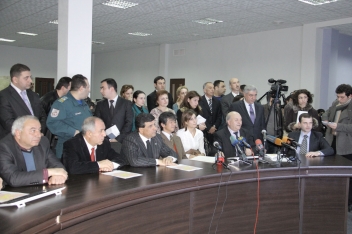 The presentation of the new seismic-intensity display system for Yerevan city took place on February 28 at the Ministry of Emergency Situations. Minister of Emergency Situations Armen Yeritsyan and Deputy Head of Research Group of JICA Kenji Yano were present at the event.

The Seismic-Intensity Display System was created by developWay. With the help of the data received from the seismographs via the multiplex network the system will immidiately determine (real time) the main parameters of the earthquake and display the intensity map of Yerevan city based on the data received.