CAPS project completed its activities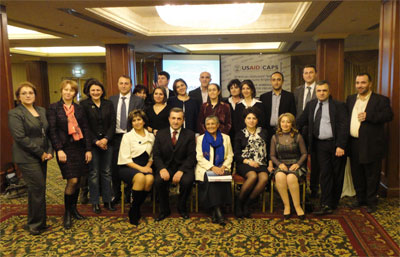 Competitive Armenian Private Sector (CAPS) project funded by the United States Agency for International Development (USAID) and implemented by "Natan Associates Inc." completed its activities in Armenia. Closing ceremony of the project took place on February 25, 2011, at Marriott Hotel.
CAPS is based on a cluster approach which focuses on improving the business environment and fostering cooperation among enterprises in a particular industry sector.
During its 5-year activity CAPS provided assistance to 500 local companies. It has developed national strategy in the fields of IT and tourism, designed program of tourism development in Jermuk resort.
developWay won 2 tenders funded by CAPS: Creation of ICTstat online reporting system and creation of Armenian Development Agency (ADA) portal.
CAPS's support had a great influence on the development of our company, as well as overall start-up companies in Armenia.