Annual Award of Best IT Managers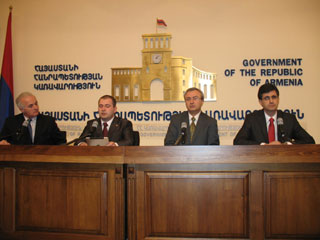 The purpose of the Annual Award of Best IT Managers established under the high patronage of the Prime Minister of the Republic of Armenia is to raise qualifications of IT Managers in Armenia as well as to improve management and workflow by creating favorable atmosphere so that managers from different companies could have an opportunity to take training courses in different prestigious universities around the world.
According to the Award program at the beginning of each year the Government of the Republic of Armenia announces a contest among IT companies in Armenia to identify top 3 managers of IT companies who will pass the management courses in different universities abroad.

The 3 winners of the 2011 Award will attend a 15-days training course at Stanford Executive Institute in August. Eligible candidates are up to 40 years old managers working in IT Company with up to 50 employees and registered in the Republic of Armenia.

The initiator of the Award is Synopsys Inc., sponsor is VivaCell-MTS CJSC.